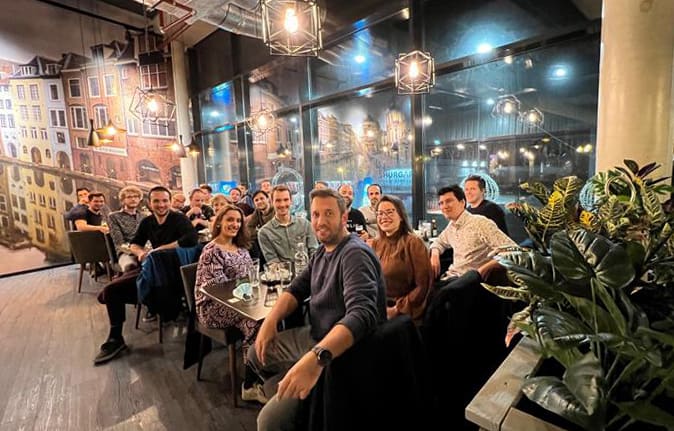 Application Engineer in 3D-printing industry
Utrecht

,

Utrecht

,

Netherlands

Production
Core Values
Our unique values are at the heart of everything we do, and how we do it. They shape our culture, influence who we are, and even, who we hire. They represent what we stand for and will continue to as we grow.
Job description
Are you a talented Application Engineer with a passion for developing innovative solutions to drive business growth? Are you excited to contribute to the improvement and automation of ERP and CRM systems in a company that values openness, impact, devotion, and courage? If so, you might be the perfect fit for our Application Engineer position at 3devo!
As an Application Engineer at 3devo, you will play a critical role in enhancing our ERP and CRM systems to streamline operations and communication across various departments, automate key processes, and improve overall user satisfaction. Your devotion to our mission and your ability to think creatively and strategically will be vital in achieving our goals. Your courage to embrace new technologies and take calculated risks will be essential for our success.
3devo is a rapidly-growing organization in the 3D printing industry, providing sustainable hardware, software, and service solutions to prestigious universities and industry leaders such as Stanford, MIT, Audi, and Bosch. Our mission is to empower innovators with sustainable, innovative solutions, and we're looking for someone like you to join our team and make a real impact in the industry.
Job requirements
Contribute to the development and improvement of ERP and CRM systems.
Improve and automate operational tasks for various departments.
Ensure clear documentation of existing coding files and automations.

You recognize yourself in the following
Experience with Python, ERP and CRM systems, and MS Excel

Strong analytical and problem-solving skills

Excellent team player and strong communication abilities
Bachelor's degree in Information Technology or a related field
Available for at least 40 hours per week
This is what you're looking for in a job
Innovative company with a growing positive impact
Opportunities for growth and development through LinkedIn Learning and training courses
Room for new initiatives and ideas – we value your insights!
Fun and engaging workplace with fresh fruits, nuts, snacks, and weekly Thirsty Thursdays
Flat organizational structure – feel free to chat with our CEO!
Legendary annual team weekends and quarterly themed events
25 vacation days, provided you promise to come back!
Travel allowance and pension plan
Like what you see? You can join us! Our simple hiring process:
Apply! Go for it.
15-minute speed conversation
Assignment
On-site interview 
Hired!
Please note that applications from freelancers, employment agencies, and recruitment agencies will not be appreciated. Join our team and be part of our journey to make a real impact in the 3D printing industry!