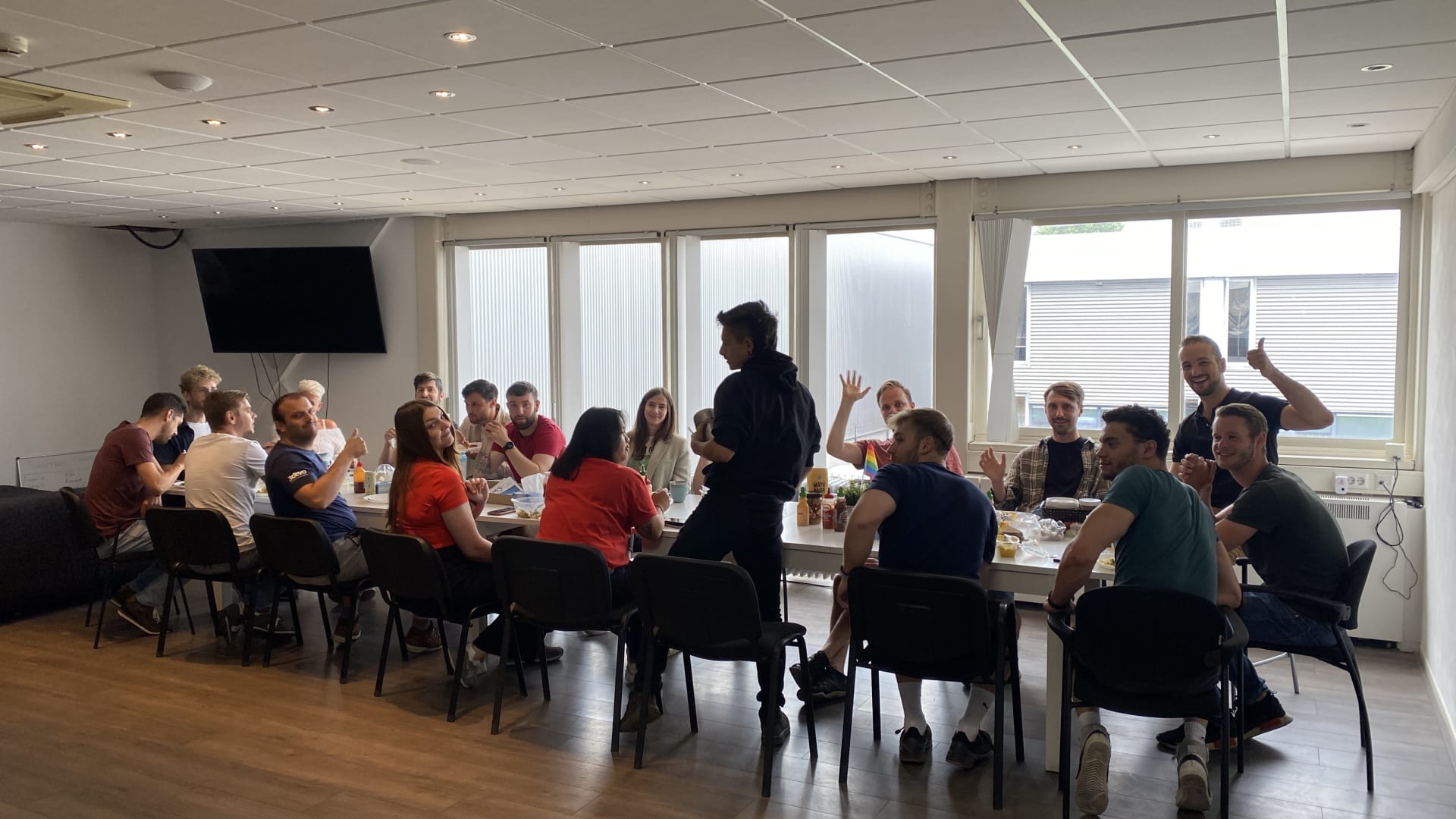 Commercial Materials Specialist
Utrecht

,

Utrecht

,

Netherlands

€2,800 - €4,200 per month

Materials and Customer Success
Core Values
Our unique values are at the heart of everything we do, and how we do it. They shape our culture, influence who we are, and even, who we hire. They represent what we stand for and will continue to as we grow.
Job description
3devo is on a quest to unlock the full potential of 3D printing through material innovation.
We're looking for Commercial Materials Specialist to join our team at 3devo, where you will have the opportunity to work on a variety of projects and help us turn vision into reality by guiding clients as they transform waste into printing gold.

As our Commercial Materials Specialist, you'll merge material science with customer advocacy to enhance our clients' project outcomes. You'll be a crucial link between innovative minds and the materials that shape their creations.

If you're ready to take the next step in your career and join a dynamic, energetic, and diverse team, apply today, and let's unlock the future of 3D printing together!

Job requirements
A few requirements:
2+ years of relevant experience in 

customer success or technical support, material science field a plus.

Bachelor's or Masters' degree in the Engineering, Materials or Chemistry related field
Excellent English speaking and writing skills. Proficiency in additional languages is a bonus.
Knowledge or experience in the 3D printing industry is a plus but not required
Excellent communication skills, written and verbal (client-focused).
Willingness to learn and constantly develop yourself
Your responsibilities:
Empower clients with material selection, material research and recycling processes using our technologies.

Deliver hands-on product training and troubleshoot material science queries.

Develop strategies to ensure customer success and product adoption.

Collaborate with sales for growth opportunities.

Collect and relay customer feedback for product enhancements.
Our Core Values:
Impact: We focus on what makes the difference and solve the core problem – not just the symptoms.
Courage: We challenge the status quo! Every voice is heard, and all ideas are invaluable.
Openness: Transparency and openness create the right environment for true growth and strong relationships.
Devotion: It's in our name. Our commitment to going above and beyond for our teams, customers, and ourselves, drives us to do our best in everything we do.
This is what you're looking for in a job:
Salary: 2800-4200€ starting gross salary
An innovative company with a growing positive impact.
A place to grow and develop yourself through specializations and training courses.
One of the friendliest work environments around.
A comfortable workplace with unending supplies of fresh fruits, snacks and drinks.
Legendary annual team weekends, quarterly fun theme events, and weekly company chill-outs.
25 leave days, as long as you promise to come back
Travel allowance and pension plan
Hiring process:
Apply! Go for it!
15-minute speed conversation
On-site interview
Opportunity to meet your future team
Hired!