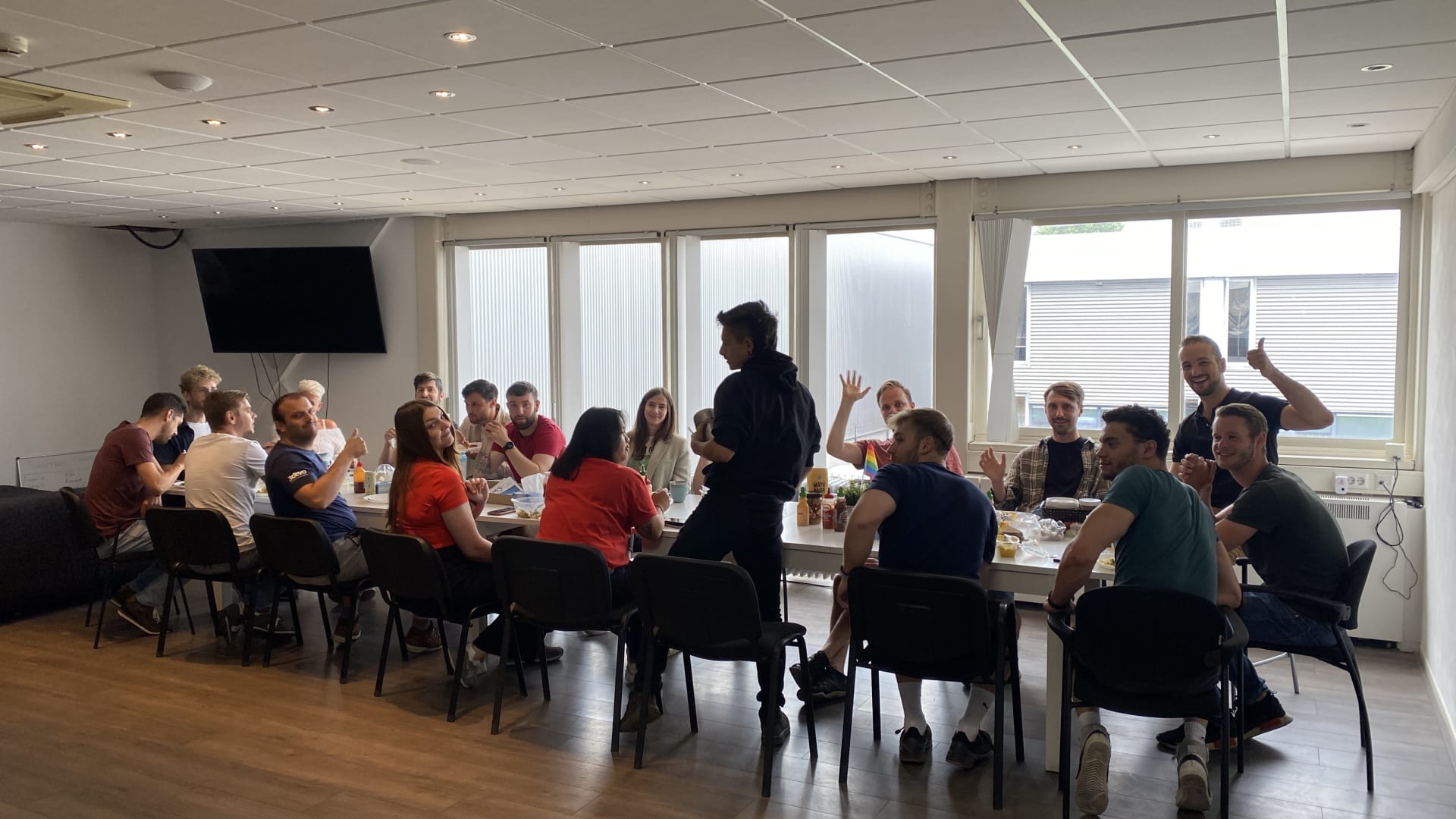 ERP System Administrator in 3D Printing
Utrecht

,

Utrecht

,

Netherlands

€2,800 - €3,500 per month

Production
Core Values
Our unique values are at the heart of everything we do, and how we do it. They shape our culture, influence who we are, and even, who we hire. They represent what we stand for and will continue to as we grow.
Job description
When I took on the tasks of an ERP System Administrator, I thought it would be completed within six months, at most a year. However, 6.5 years later, the improvement and automation are still ongoing. You may be wondering "how is that possible," but for me, the reason is characterized by the core values of 3devo. Continously focusing on making impact or having the courage to completely change current processes so that they align even more with the reality or vision of 3devo. The openness to give more responsibility to the right people regardless of their role, and to show company-wide figures. The devotion to constantly innovate and review current processes with openness and self-reflection. This ensures that the systems are continuously changed to align with the vision and growth of 3devo.
Therefore, it is important to be flexible in this role, to honeslty reflect on your own solutions, and to be willing to ask for feedback from users. To be able to think along, to be able to identify the real problem behind the feedback, and to be able to provide solutions that fit the short and long term of 3devo. In addition, the long term solutions should be easily adaptable, as 3devo is a dynamic and changing company.
The best part of this job is the appreciation and happy faces you can give to colleagues. Sometimes, it can be as simple as a small adjustment, but it can have a big impact on them personally. A great example is a colleague who's opinion transformed from "kill the system" to "ERP Administrator for President". As an ERP System Administrator at 3devo, you can have a significant impact on the company. Besides the impact you can make, the freedom you get at 3devo is the reason why I have been working here for over 7 years. The personal growth you experience, the open communication, and the enjoyable and relaxed atmosphere make every workday at 3devo a positive experience for me. And that last part isn't just a recruitment pitch, I genuinely go to work with a smile every day :)
We can talk further about all the cool things that 3devo has to offer, such as quarterly events, plenty of (healthy) snacks to eat, Thirsty Thursday, pension arrangements, etc. But let's be honest with each other, that won't be the main reason to respond to this job vacancy.
So, are you interested in what you have read so far? Do you enjoy working in an open and free working atmosphere, where your opinion matters and is listened to? Do you want to make an impact not only in the company but also on your own growth?
If you can wholeheartedly answer yes to the previous questions, why haven't you yet responded to this job vacancy? ;-)
Roland van Eeden
ERP Specialist & Sustainability Manager
Job requirements
You enjoy doing this

Contributing to the development and improvement of the ERP and CRM systems.
Improve and automate operational tasks for various departments.
Ensure clear documentation of existing coding files and automations.
You recognize yourself in the following
Experience with Python, ERP and CRM systems, and MS Excel

Strong analytical and problem-solving skills

Excellent team player and strong communication abilities
Bachelor's degree in Information Technology or a related field
Available for at least 32 hours per week
This is what you're looking for in a job
Innovative company with a growing positive impact!
Place to grow and develop yourself through LinkedIn Learning and training courses.
Room for new initiatives and ideas. Surprise us with your refreshing insights!
From day 1, have all the space and confidence to take responsibility.
Amazing playful workplace with every day fresh fruits, nuts, snacks, and drinks, and weekly Thirsty Thursdays!
A flat organization in the broadest sense. You can easily have a drink with the CEO.
Legendary annual team weekend, quarterly fun theme events.
25 leave days. As long as you promise to come back! ;)
Travel allowance and pension plan.
Like what you see? You can join us! Our simple hiring process:
Apply! Go for it.
15-minute speed conversation
(Optional) Assignment
On-site interview 
Hired!

Please note that applications from freelancers, employment agencies, and recruitment agencies will not be appreciated. Join our team and be part of our journey to make a real impact in the 3D printing industry!