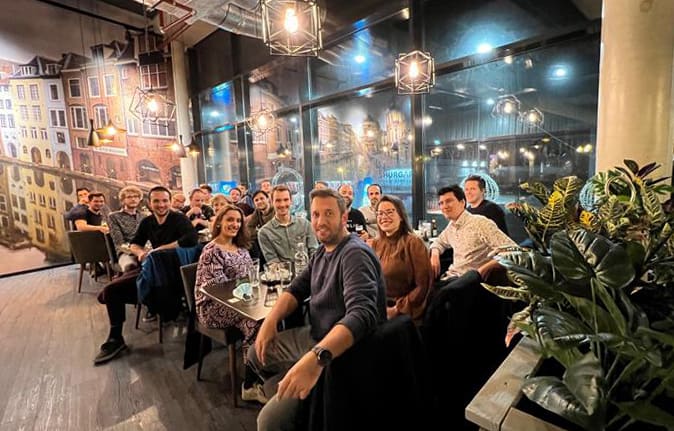 Growth Hacker in 3D Printing
Utrecht

,

Utrecht

,

Netherlands

€2,800 - €3,700 per month

Marketing
Core Values
Our unique values are at the heart of everything we do, and how we do it. They shape our culture, influence who we are, and even, who we hire. They represent what we stand for and will continue to as we grow.
Job description
Are you a Growth Hacking genius with a passion for innovation? Do you want to make a real impact at 3devo by driving growth and scaling the company to new heights? Do you want to work with a team of industry experts to create and implement innovative marketing strategies? Then you want to start as a Growth Hacker at 3devo!

As a Growth Hacker at 3devo, you will be responsible for driving growth through experimentation with marketing activity, messaging, or strategy to find the tactics that work for our business. You will look at the customer journey end-to-end, from acquisition right through to referral, to scale up the company to new heights.
You only need to take a look at Google Trends to see that, over the past decade, the interest in growth hacker has grown exponentially. And that's why we need you! We are looking for a unique individual who is equal parts creative and data-driven, unafraid to experiment, results-orientated, tenacious, and full of ideas.
3devo is a fast-developing organization in the 3D printing industry. Our sustainable solutions are used by hundreds of international companies and prestigious universities & industry leaders, such as Stanford, MIT, Audi, Bosch, and more. Our mission is to help innovators in the 3D printing industry with sustainable, innovative solutions. You have the opportunity to be part of our mission! Supported by a new round of investments, 3devo is on its way to scale up to new heights! Join our team and be a part of our journey to make a real impact in the industry.

Job requirements
Experience in developing and executing successful growth strategies in a B2B setting
Strong analytical skills and experience working with data to identify trends, opportunities, and areas for improvement
Adept at using various digital marketing channels to drive traffic, generate leads, and increase conversions
Ability to develop and test hypotheses to identify the most effective tactics for achieving growth targets
Comfortable working in a fast-paced, dynamic environment with changing priorities and tight deadlines
Strong communication skills, both written and verbal, and the ability to collaborate with cross-functional teams
Knowledge of the 3D printing industry and sustainability practices is a plus
A results-oriented mindset and a willingness to take risks and experiment to achieve growth targets.
You recognize yourself in the following
Fluent in English
Know when to peak, and when to relax.
Bachelor's degree from a university or a university in applied sciences.
Strong willingness to keep learning and developing yourself
Inbound marketing experience is a plus!
This is what you're looking for in a job
Innovative company with a growing positive impact!
Place to grow and develop yourself through LinkedIn Learning and training courses.
Room for new initiatives and ideas. Surprise us with your refreshing insights!
From day 1, have all the space and confidence to take responsibility.
Amazing playful workplace with every day fresh fruits, nuts, snacks, and drinks, and weekly Thirsty Thursdays!
A flat organization in the broadest sense. You can easily have a drink with the CEO.
Legendary annual team weekend, quarterly fun theme events.
25 leave days. As long as you promise to come back! ;)
Travel allowance and pension plan.
Like what you see? You can join us! Our simple hiring process:
Apply! Go for it.
15-minute speed conversation
Assignment
On-site interview 
Hired!
Applications from freelancers, employment agencies, and recruitment agencies will not be appreciated.