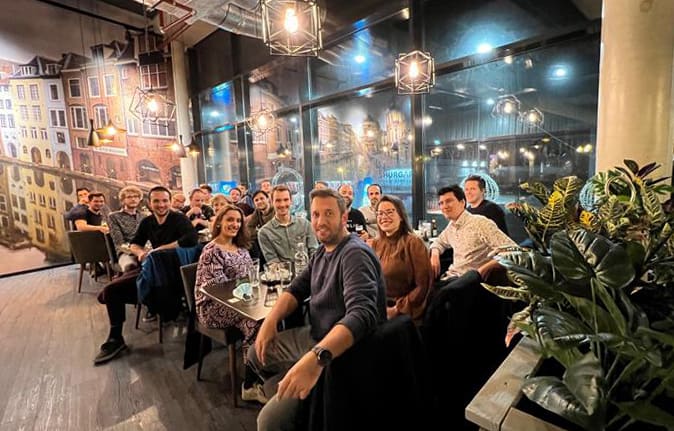 Head of Marketing - 3D Printing Industry
Utrecht

,

Utrecht

,

Netherlands

Management
Core Values
Our unique values are at the heart of everything we do, and how we do it. They shape our culture, influence who we are, and even, who we hire. They represent what we stand for and will continue to as we grow.
Job description
Are you a Head of Marketing genius with an eye to the future and a passion for sustainability? Do you want to make a real impact at 3devo by building an awesome marketing team and growing our outreach in the 3D printing materials and plastic recycling industry? Do you want to create a team of experts to create and implement innovative marketing strategies? Then you want to start as a Head of Marketing at 3devo!
As the Head of Marketing at 3devo, you will play a crucial role in creating and implementing a comprehensive marketing strategy that demonstrates our commitment to Openness by transparently communicating our products and services. You will be responsible for creating campaigns that will make a real Impact by resonating with our target market and driving sales. Your Devotion to the company's mission and the industry will be evident in your ability to think creatively and strategically to achieve our goals. And your Courage to take calculated risks and try new approaches will be essential to our success.
3devo is a fast-developing organization in the 3D printing industry. Our sustainable hardware, software and service solutions are used by hundreds of international companies and prestigious universities & industry leaders, such as Stanford, MIT, Audi, Bosch, and more. Our mission is to help innovators in the 3D printing industry with sustainable, innovative solutions. You have the opportunity to be part of our mission! Supported by a new round of investments, 3devo is on its way to scale up to new heights! Join our team and be a part of our journey to make a real impact in the industry.
Job requirements
Building and leading a high-performing marketing team, and developing team members to new highs to unlock their potential.
Creating and implementing comprehensive marketing strategies.
Being on the cutting-edge of marketing innovations and always working on staying ahead, with tools like HubSpot, Open AI and many more.
Having a real impact on the industry by promoting sustainable solutions in education and reducing plastic waste.
You recognize yourself in the following
Fluent in English
You have a true passion for not just working in but also on your team
Know when to peak, and when to relax.
Bachelor's degree from a university or a university in applied sciences.
Strong willingness to keep learning and developing yourself
Available for at least 40 hours per week.
Inbound marketing experience is a plus!
This is what you're looking for in a job
Innovative company with a growing positive impact!
Place to grow and develop yourself through LinkedIn Learning and training courses.
Room for new initiatives and ideas. Surprise us with your refreshing insights!
From day 1, have all the space and confidence to take responsibility.
Amazing playful workplace with every day fresh fruits, nuts, snacks, and drinks, and weekly Thirsty Thursdays!
A flat organization in the broadest sense. You can easily have a drink with the CEO.
Legendary annual team weekend, quarterly fun theme events.
25 leave days. As long as you promise to come back! ;)
Travel allowance and pension plan.
Like what you see? You can join us! Our simple hiring process:
Apply! Go for it.
15-minute speed conversation
Assignment
On-site interview 
Hired!
Applications from freelancers, employment agencies, and recruitment agencies will not be appreciated.